Almost all of the ancient masterpieces, greatest monuments and statues, both in Greece and the rest of the civilized world, that were totally built by white marble from Greece, are still standing still!

Amongst the endless variety of the quality natural stones from Greece, there is a beautiful, architectural stone that stands out in the international market: Ariston Kynos marble.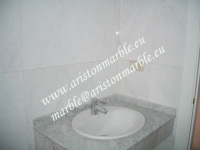 Bath wall tiles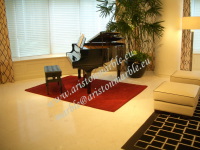 Kynos white marble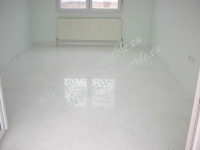 Floor tiles application
Manufacturers, contractors, home designers, construction & stone companies have picked out Ariston stone, since its first quarry day.

Since then, it has been supplied to the Greek market and worldwide exported as one of the best stones that increase a project's aesthetic & commercial value.

Kynos white marble, can be used in interior & in ( limited ) exterior areas: religious, commercial & residential buildings, etc.

In interiors, it can be used in floors & walls ( claddings – coverings and facades ), in lobbies, baths, lounges, living area's, etc.

While several marble works, which can be successfully accomplished, are: columns, vanitytops, countertops, steps & staircases, fire places, etc.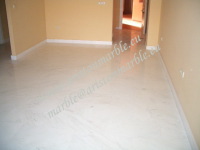 Floor by Kynos white tiles & rizers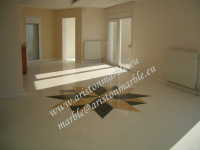 In contrast with granite-limestone
Nowadays, with the use of modern technology both in elaboration & maintenance, white Ariston can be more easily & efficiently treated, repaired or maintained and be your long lasting, Value for Μoney, outstanding work or project.

For your luxury & impressive, yet durable applications; In a wide range of measurements & surface finishes;

Ariston ( Kynos ) marble can be easily & inexpensively provided as per your requirements, by a modern natural stone industry.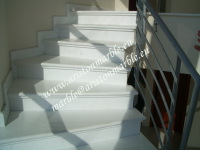 Interior stairs - steps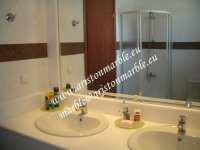 Bath vanity top and splashes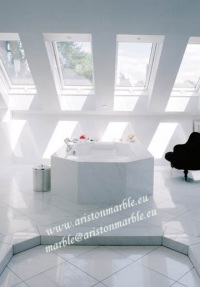 Bath tiled by Kynos marble